Private Pool Villa for 10 Guests

Entire home/apt

10 Guests

4 Bedrooms

6 Beds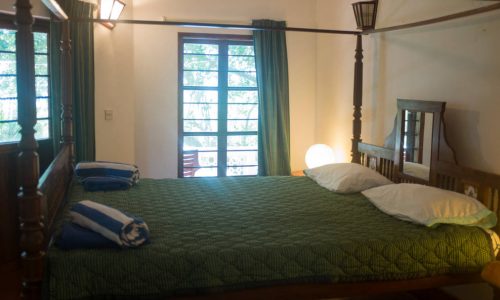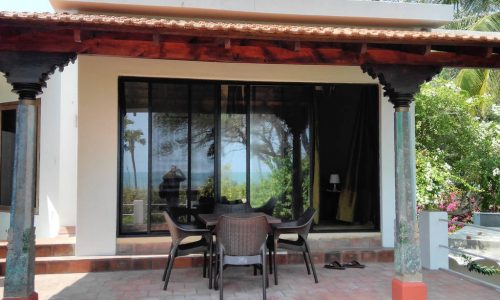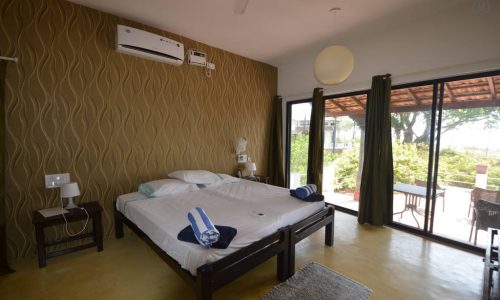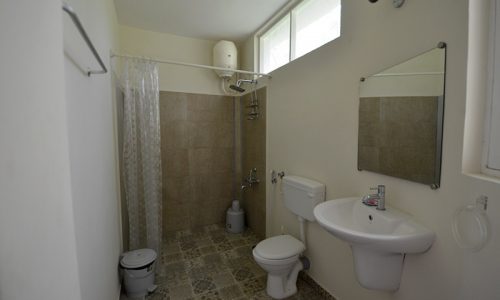 One of Tanto's Far Beach Villas: 300 sq.m. house with living room, kitchen, AC rooms with attached bathrooms. Two rooms are on the ground floor and two rooms are on the first floor. The house has a large private garden, its own private swimming pool and access to the beach. It rests in the most remote area of our Auroville guest house. The Villa is situated 100 meters from the restaurant and visitor's area.

Air conditioning

Breakfast

Private pool

Kitchen

Laundry for a charge

Wireless Internet

Essentials

Family/kid friendly

Wheelchair accessible

Private entrance

Free parking on premises

Shampoo
Hangers
Internet
Lovely place. Lovely location. Beautiful view of the beach. A nice pool. 5/5 on every aspect
We (3 generations, 8 people) stayed at Albert House (the 'Private Pool Villa') at Sri Ma / Tanto Far Beach for 10 days. Overall, I'd say it's the best place to stay in the area, easy reach to the cente of Auroville, Adishakti, and Pondicherry (via Aurocabs or Lotus cars, two numbers you've got to keep handy if you don't have your own vehicle).
The house has plenty of space; the two upstairs bedrooms in particular are nice and the terrace / garden fabulous. Bedrooms are efficiently air-conditioned, though if you prefer to sleep without then you have to deal with mosquitoes.
Generally the place is kept clean and tidy and the staff are warm. The private pool and the public pool (which was usually devoid of other guests) are both excellent and safe for (supervised) children, as is a small section of beach in front of the compound (but waves/currents can be very strong). Included breakfast is tasty and filling.
The associated restaurant does very good pizza.
https://www.airbnb.co.in/rooms/9202431?preview_for_ml=true
this place is just as described here. we as a huge group of cousins, had a wonderful time here. we were taken care of really well and the place is very well maintained. we will definitely come back here and would highly recommend it to everybody reading this review!
The amazing experience I had at this property definitely makes me to write a review.I had read a review earlier that this place look exactly like how it is in pictures. Trust me, it looks much BETTER than how it looks in these pictures. The host Sheril is an amazing lady and so is her staff. Below points could be helpful for everyone who might be looking for a stay
1. The place is quite safe, and should be the last thing you might want to worry about. To be honest I was skeptical about this parameter before coming. So, don't worry, chill, enjoy and be in the pool whole night.
2. If you put pillaichavady in maps, you might land up at a wrong place close by. Search for Pondicherry engineering college, right opposite(or say diagonally opposite), there is a small cemented road which will take you to the property. You will see a board reading "tanto far beach resort'
3. If you may want to laze and not go out, one of the day, you can safely order from tanto restaurant..very yummy food. Could be the best in the town.
4. If you are unsure about the things, like what do I carry from my home, etc. My advice : nothing. The sheets, the toilets, the kitchen..everything is maintained compared to a 4 star hotel. So need not worry. Mosquito repellent machines are installed in all the rooms. More than one in few rooms. You may carry a mosquito coil, if you intend to sit outside(near pool,etc) at night, that's obvious.
5. Kitchen is fully equipped, there is RO, fridge,microwave,gas, cutlery. More than you may ask for. If you are planning to cook, you may take a steel plate to cover the pans while cooking. I covered the pan with other pan. It was fun, we cooked and did barbecue.We also took a hookah with us.
6. The beach is just in front, you may go from your villa as well, if you are ok to cross some vegetation, cactus, all harmless but could be freaky at night. Though we did, late night with mobile was fun. The actual entry for the beach is from the kitchen (the cafe are), and is clean and beautiful. Forgot to add that there is another pool near the kitchen, common for all villas. It's a huge property, with 5-6 villas. Well separated, you feel that you own your place.
7. Breakfast is healthy and very nice. If you wake up early and go for a walk, you may see Daniel taking his dog for a walk, you might want to say hello to dog from a distance. He likes to be my himself. I am telling you this as a dog lover
8. Rekha, at reception is the go to person for everything. Very helpful.
9. When you arrive, have a chat with Sheril, or in advance, she may suggest you some must visit places. Even if you have been…
Thank you Sheril for making our stay most comfortable and memorable. The villa is excellent. perfect privacy yet connected to other rooms / restaurant. Good place to spend time with friends and family.
If you choose this villa based on the images you see, you're going to get exactly that! 🙂 My friends had the most amazing time at the villa. The rooms were super comfortable and had the most amazing views! The highlight for us was the swimming pool! The pool is well maintained and most importantly, private. We spent a lot of time in the pool (the best way to beat the May heat).

Check in time is 2 p.m. – 6 p.m.

Check out time is before 11 a.m.

4 Bathroom(s)

Property type: House

1 king bed

1 king bed

3 single beds

1 queen bed 1 single bed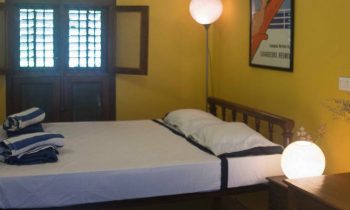 Family Room with Kitchenette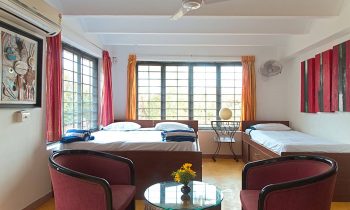 Triple Room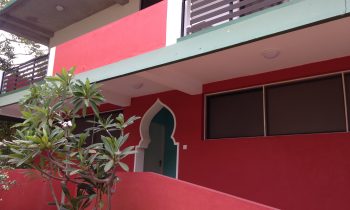 Non-AC Double Room with Bathtub