Sea View Cottage for 5 Guests

Entire home/apt

5 Guests

2 Bedrooms

2 Beds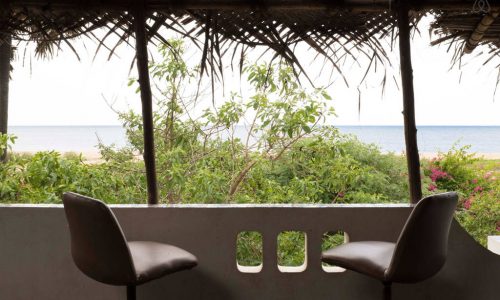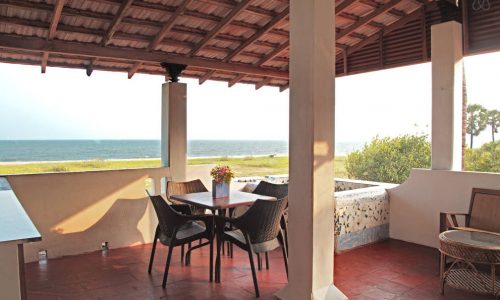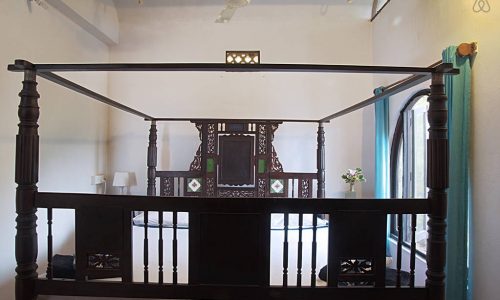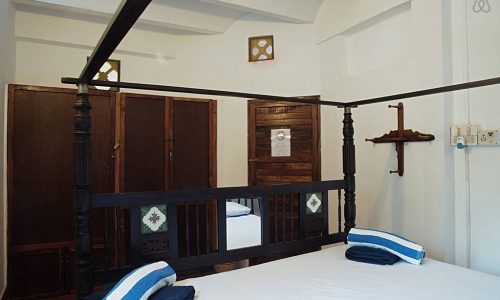 This first-floor airconditioned house has a glorious 270 degrees sea view from the living area. Villa has two airy bedrooms with comfortable beds, a verandah, a kitchenette, and a dining room.The two bedrooms have one bathroom between them. Free parking on premises inside our Auroville guest house area.

Air conditioning

Wireless Internet

Breakfast

Family/kid friendly

Kitchen

Laundry for a charge

Essentials

Pool

Free parking on premises
In one word magnificento…. First off u shud know its like a homestay.. So people who want services dont even bother to look here. We were supposed to be 2 couples with our kids going so we booked this cottage. Unfortunately the other couple couldn't make it so we had the whole place to us. And man was it something. Starting from the sunrise view to the evening sitting on the terrace it couldnt get any more romantic than this. My 3 year old had a gala time at the play area and the swimming pool.

If u are planning to go 2 couples choose this property, and even though its not air conditioned u wont need it during the seasonal times u visit to pondicherry. If you are just 1 couple then u should book the private room with the sea view. That is also very nice. Best place to stay in Pondicherry… Just unwind from ur mundane life and wake up to the birds singing.
We had a very good experience staying in Sea View cottage. It's in the first floor, an old Tamil family home, from where you could experience the roaring waves of sea all the time. You feel safe at your own place. The neighborhood is calm… The pool is awesome, we had about 2 year to 35 years group all enjoyed the pool. The play area is entertaining the kids all the time.
The Italian community have their own restaurant… under the tree. The morning breakfast is mixed of south Indian and some breads, fruits (complementary to guests). Other items you can expect only on Italian style. The host is courteous and helpful on advising the itinerary of travel.
Just walk out of the closed community campus you are in the beach. We loved the old heritage cottage near the play area. We enjoyed the village atmosphere when you look around trees, birds, dogs and chicken etc… A good place for retreat yourself or get together a small family.

Check in time is 2 p.m. – 6 p.m.

Check out time is before 11 a.m.

1 Bathroom(s)

Property type: Bed & Breakfast

1 king bed

1 queen bed
1 sofa bed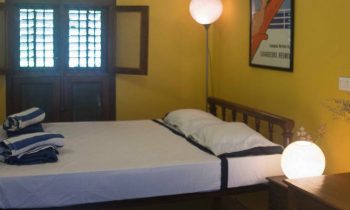 Family Room with Kitchenette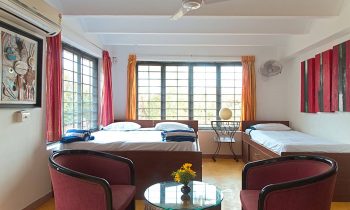 Triple Room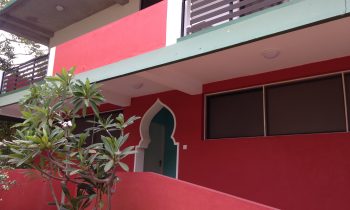 Non-AC Double Room with Bathtub